The Log Den can accommodate any type of party or event, from weddings and anniversaries to banquets and business seminars. From the fieldstone fireplace to the hand-hewn logs, the charm of a Northwoods getaway is all around you.
Weddings
At the Log Den we specialize in helping you make your wedding dreams a reality. Intimate or extravagant, large or small, we can set the stage for a truly memorable event.
From your wedding shower and rehearsal dinner to the ceremony and reception, our expert wedding specialist can assist you in planning the details every step of the way.
Setup Includes:
White Linens
Skirted Head Table
Guest Book Table
Cake Table
A Microphone on Head Table
LCD Projector & Screen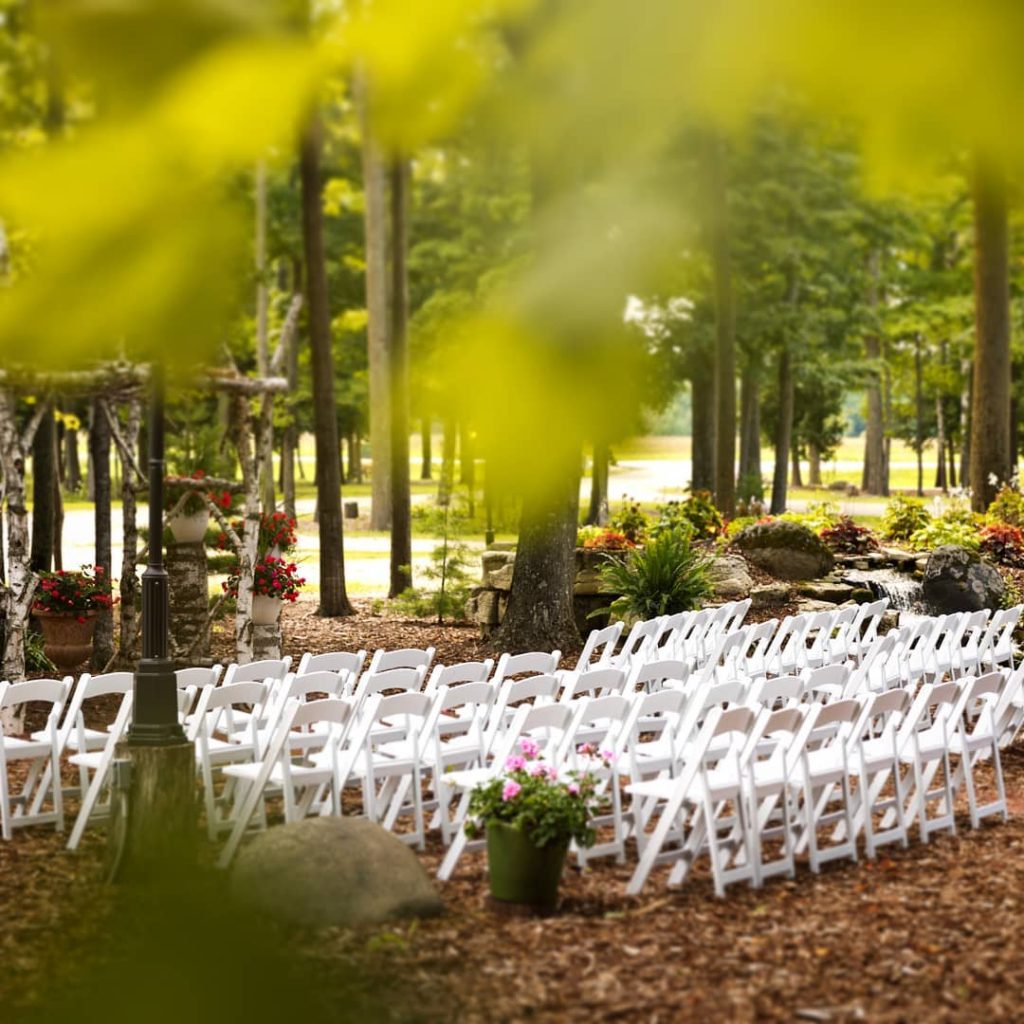 Think of Us for:
Banquets
Benefits
Rehearsal Dinners
Weddings
Reunions
Meetings & seminars
Corporate Events
League Parties
Anniversary Parties
Funerals / Memorials
Christmas Parties
Bridal or Baby Showers
Birthday Parties
Retirement Parties
Chapter or Organization Parties
Holidays: Easter, Mother's Day, Father's Day, and Thanksgiving
The North Woods Room
Perfect for meetings, rehearsal dinners, small weddings, birthday parties, baby showers, and bridal showers. Accommodates 30- 100 people. Audio Visual equipment with LCD Projector and Screen.
The South Room
Our largest area can accommodate any event and serves 75 – 175 people.
Many windows including our sunroom area. Audio Visual equipment to include LCD Projector and Screen
The Fireplace Area
Cozy private area with a large flat-screen TV and Triple sided fireplace. Seats 15-40 people.
Entire Building
Includes all three areas listed above. Cameras show the head table on all TVs and Screens in the establishment allowing everyone to see the guest of honor from anywhere in the building. Can accommodate 200-350.
Policies and Procedures
In arranging for private functions, the attendance must be confirmed 7 days in advance. Your number can be changed up to 3 days prior to the function. This will be considered the minimum guarantee, not subject to reduction.
No food or beverage will be permitted to be brought on The Log Den premises without special permission from Management.
The Log Den shall not assume responsibility for damage or loss of articles left prior to, during, or following your planned function.
No decorations or items can be affixed to walls, floors, lights, or ceilings without prior approval.
No tape is to be used without the approval of The Log Den staff.
No tea lights or votive candles are allowed unless in a holder that completely encases the flame when lit.
Rice and/or confetti are not permitted.
No crepe paper of any kind is permitted.
Management reserves the right to refuse certain decorations. Anyone not following these decorating guidelines may forfeit the Security Deposit.
Payment is due in full upon completion of your function.
Management of The Log Den will make room assignments according to guaranteed numbers and are subject to change.
Groups that claim Tax-Exempt Status must provide The Log Den with a State Sales Tax Exemption Certificate.
Thank you for your interest in The Log Den. Please contact us if you have any questions.