"This is a dream come true," said Dianne (Brauer) Lautenbach. "Our sons have always had this idea of opening a restaurant and now it is happening. It's amazing how much it takes to put it all together, but we've finally arrived."
"We want everyone to visit the restaurant," says Wayne Lautenbach Sr. "We are here to serve our family, friends, and neighbors all year long, not just tourists visiting during the season. But I suspect that many of those tourists will become friends after a visit or two."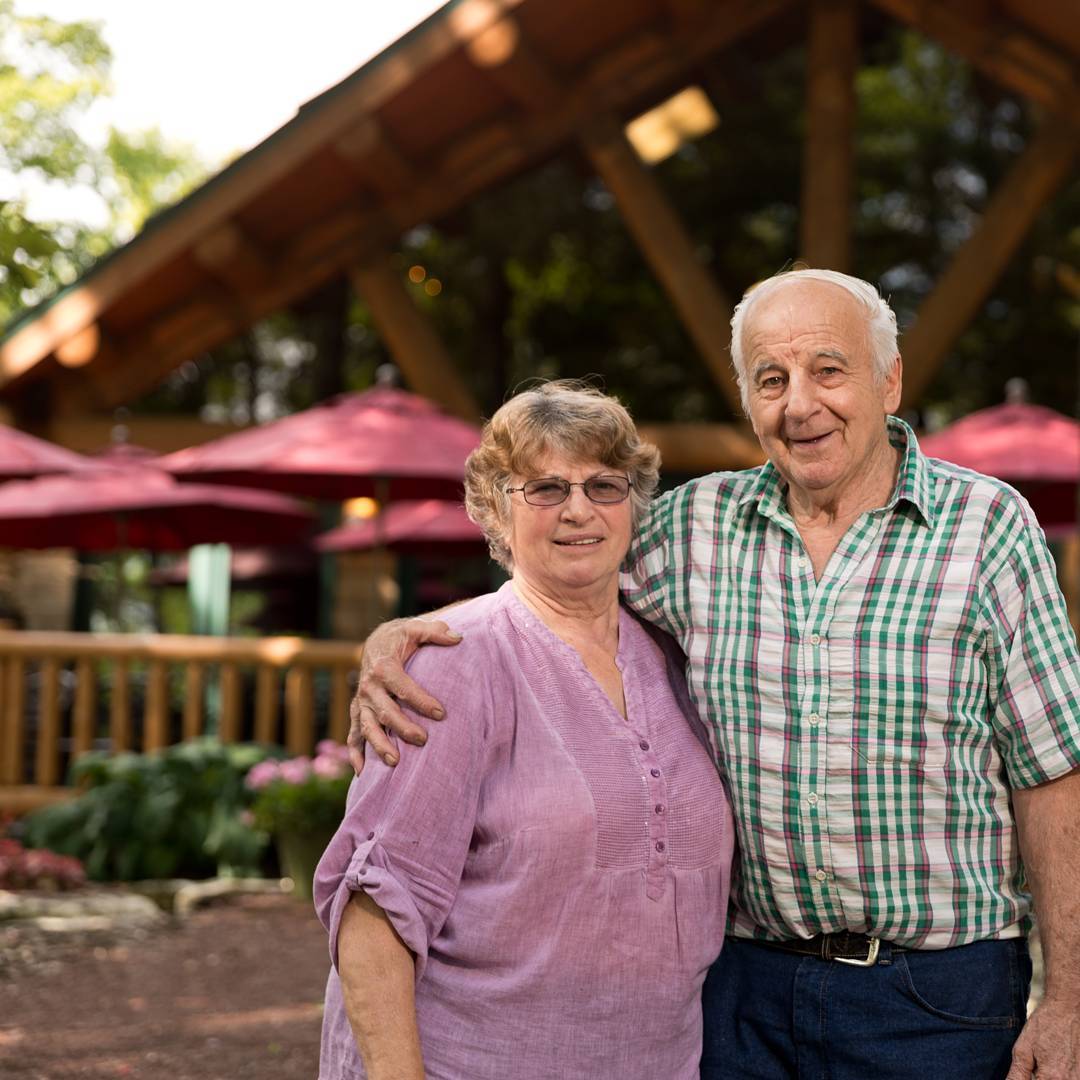 As hardworking immigrants from Germany, the Lautenbach & Brauer families arrived in Door County more than 100 years ago. Like so many of the early settlers to the peninsula, they were farmers and homesteaders. They continue the tradition of farming the Lautenbach family's original acreage, and in 1983 formed Lautenbach Log Homes with sons Frank & Wayne Michael. They all worked both endeavors full-time.
Although Lautenbach Log Homes initially concentrated on smaller log buildings, the concept of a larger structure was born. "We cut logs on Garrett Bay Road in Ellison Bay that were too big for a smaller building. Some of the logs were 70 feet in length," recalled Wayne Michael. "We realized that they would work great in a commercial building."
In 1999 opportunity knocked. A 20-acre wooded property, adjacent to Wayne Michael's property, became available. The location, on Highway 42, at the 45th parallel, was ideal. Soon after the family purchased the property, construction & ideas flowed harmoniously. "Well pretty much," Wayne Sr. corrected. "God sent us lots of messengers, people with lots of ideas."
Those "big logs" would be utilized as support beams in The Log Den. Additional logs were salvaged from other Lautenbach properties and other areas of Door County. Entirely custom constructed the 10,000 sq. foot structure was moved log by log to its current site. "Everything in the construction is made to settle" explained Wayne. "The settling provides for tight construction; the logs 'sigh' into their notches."
"We put our heart and soul into this building," said Frank. "It feels really good to see it come together."
Kim (Lautenbach) Bell has a solid background in Food and Beverage management, including special event coordination. She has helped get staffing in place as well as the overall operations of the restaurant.
Together we hope to offer you one of the best dining and entertainment experiences ever achieved.